April 13, 2017
Making a House a Home: Tips For Selling Your Luxury Property
When listing your home, it's important to "find the wow." Try to remember the first thing that caught your eye and drew you to the home, enough for you to make a purchase. It's those same special elements that will help you sell it when you decide to move on to your new home. Top agents from Barfoot & Thompson in New Zealand, Paragon Real Estate Group in San Francisco and Laffey Fine Homes International in New York can provide you with a few insightful ideas.
How do you continue to "find the wow" in luxury? This year's Luxury Portfolio SUMMIT kicked off with an exploration of the changing expectations of luxury consumers and what they are looking for in homes. Luxury Portfolio President Paul Boomsma led a panel on ways to best connect with clients and provide them with the "wow" that they are looking for.
The panelists were:
Scott McElhinney, Barfoot & Thompson in Pukekohe New Zealand
Diana Nelson, Paragon Real Estate Group
Dee Dee Brix, Laffey International Real Estate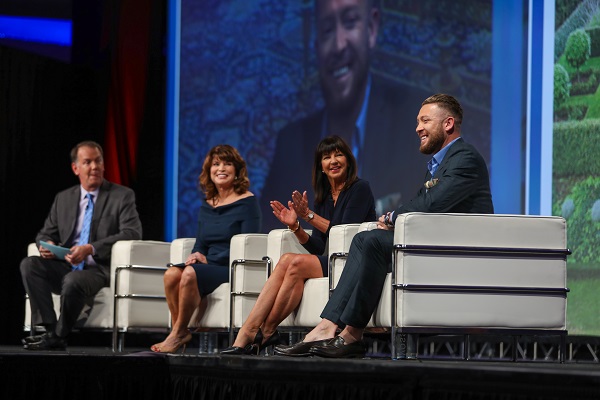 ---
For Dee Dee Brix finding the wow is about the details that make a property special.She explained that an important part of taking a listing for her is research. "When I have a listing I immediately start researching the special features of a home and I get very excited about it, and I think it enhances the level of the property." She described a house with a Schoenbek chandelier and sconces and how she discovered that Schoenbek chandeliers are used in Buckingham Palace, in Washington D.C. and one was featured in the "Black Swan" movie.
She also mentioned that people move to Long Island because it's close to the city but also provides more space for an active lifestyle. People can have equestrian properties with paddocks and the homes on Long Island Sound attract boaters. Docks are a high priority. "We have a moratorium on docks," she added. " A dock can add $1 million to a property."
As Diana Nelson pointed out, one person's wow is different from another's. In her marketing and sales at the Four Seasons in San Francisco she found that not everyone wanted the same floors and finishes. The residences are now 15 years old and a recent buyer of the penthouse decided to start from scratch and do a complete renovation. However the iconic Four Seasons bathrooms, which many buyers remember from their trips to Four Seasons hotels, were of key importance in these properties. "People who have traveled around the world want that same level of luxury in their own homes," Diana added.
In Scott McElhinney's market, land is a really important part of the wow. "It represents the value of the location. The land value is the key factor. A lifestyle property in New Zealand combines some rural aspect in conjunction with a bespoke home for a family. It's all about having a place to come home to and relax."
---
Service is important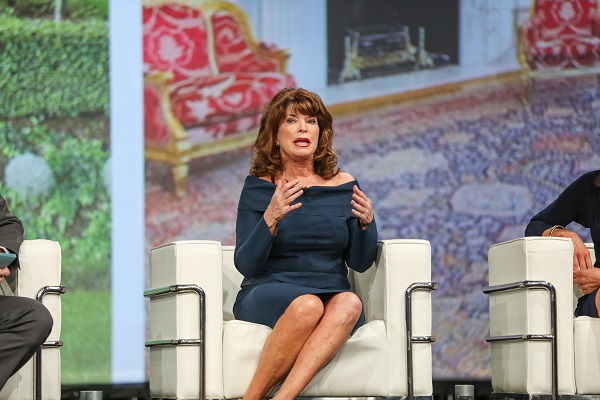 "Building strong relationships with clients is essential," added Scott. He sees a client relationship not as transactional but as an ongoing connection. He also shared a story of delivering a wow for a client who insisted that he did not want to go to public auction, the normal way properties are promoted in New Zealand. Scott was able to share his knowledge, convince the seller to trust him and the property went to auction and sold for $1.5 million over asking.
What people expect in service has also changed. Diana Nelson started her career in the hotel business and noted that, when she began, concierge was a word that most people didn't know but today it has come to signify a high level of service.  She was a member and former president of Les Clefs d'Or, a prestigious organization of concierges and was easily able to transfer her passion for customer service to real estate when she became part of the Four Seasons. As Paul noted, "we aren't selling homes, we are selling a lifestyle."
For Dee Dee Brix, it's also about applying that experiential layer when she shows a home. She believes people really have to feel it and invites them to slow down, sit by the fire, and really get a taste of what it is like to live in the home.
---
The evolution of the buyer
The Chinese buyer has evolved. DeeDee Brix noted that while Chinese buyers used to only purchase new construction but that's changing. "As they've gotten more acclimated and savvy, they are buying fixer-uppers, they are taking advantage of 1031 exchanges and buying older, charming homes. Their tastes have changed as well."
Design is also critical. Dee Dee also mentioned that having room for family is essential and many people want a first floor master suite.
For Diana's San Francisco buyers at the Four Seasons, open kitchens are important as well as large square footage. "In San Francisco, we have a housing shortage, especially for homes with 2,500 to 3,000 feet of square footage." The Four Seasons properties often become legacy homes passed down from parents to children.
Scott's buyers seek a rural escape from their busy lives. Because land is so important to these buyers how the garden is laid out and how that connects with the home and nature is very important. His buyers want the luxury enjoying their home with their families and their hobbies. "Design of the whole property is a really important factor and it has to blend with nature."
---
Marketing at the highest level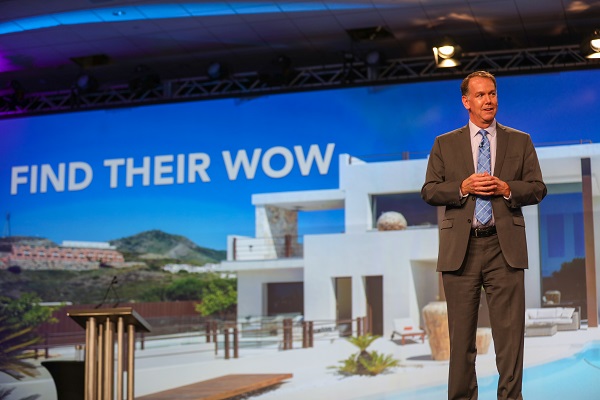 Marketing today's top luxury properties requires a lot of skill whether it's creating top-notch marketing materials, obtaining publicity from local television stations and from national magazines and websites or making sure top agents are aware of the property. Dee Dee Brix sees the local agents as her sales force and often welcomes properties to market with a reception. In the case of one home with a fantastic kitchen, she hired a chef to cook and serve the lunch in the kitchen so agents could get a sense of what it had to offer.
Database marketing is crucial for Scott. He has over 6,000 people in his database. "The content has to be quite specific to the client, otherwise you will lose them," he said, noting that close relationships are most important. He sees a lot of growth potential in social media.
Diana added that the best advice she had received in dealing with the wealthy consumer was to respect their time, their feelings, and that the rest would follow.